Myanmar's agriculture is picking up speed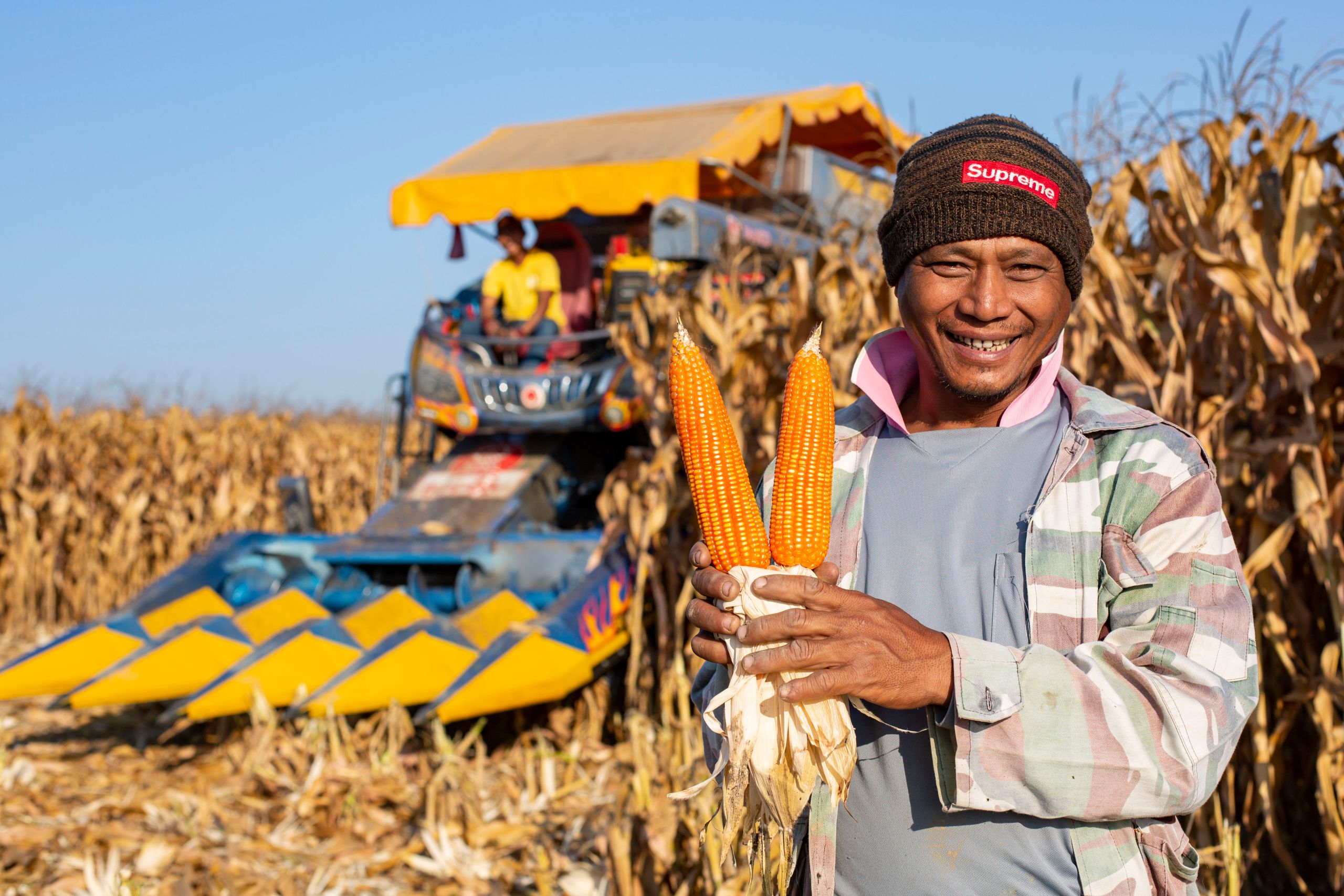 In Myanmar, agriculture is rarely mechanized. Local start-up Tun Yat has created a digital platform that makes it easier for farmers to access agricultural machinery. Thanks to this reliable and high quality service, smallholder farmers no longer have to worry about harvesting their crops.
A country on the move
Around us, about fifteen young people in yellow T-shirts are seated at different tables. They exchange ideas, consult their colleagues' computer screens or smartphones, and enter numbers into Excel tables. Next to this, four young men stand in front of a large screen on which small tractors move in real time in Google Maps. It can be seen that vehicle H-07's engine in running and that it has already covered 2.5 kilometers today.
The whole scene takes place in a small office in a side street in Hinthada, a provincial town in rural Myanmar. It is impressive to witness this level of technology in a rural town in a country has been under military dictatorship and cut off from the outside world for decades. For a long time, the country hidden behind «the bamboo curtain» did not partake in many of the technological advances of the modern world. But since its gradual reopening in 2010, Myanmar is catching up at breakneck speed.
HEKS started working in Myanmar in 2017 and decided to think outside the box and explore new and innovative approaches. Collaboration with start-ups has been one of these. José Ravano, HEKS former program manager in Myanmar, explains: «Among our partners here, we have a few non-governmental organizations, but mostly they are young companies with good business ideas that can benefit the rural population. We support these companies with loans, among other things. Our focus is specifically on socially oriented start-ups in the fields of agriculture, technology and innovation. »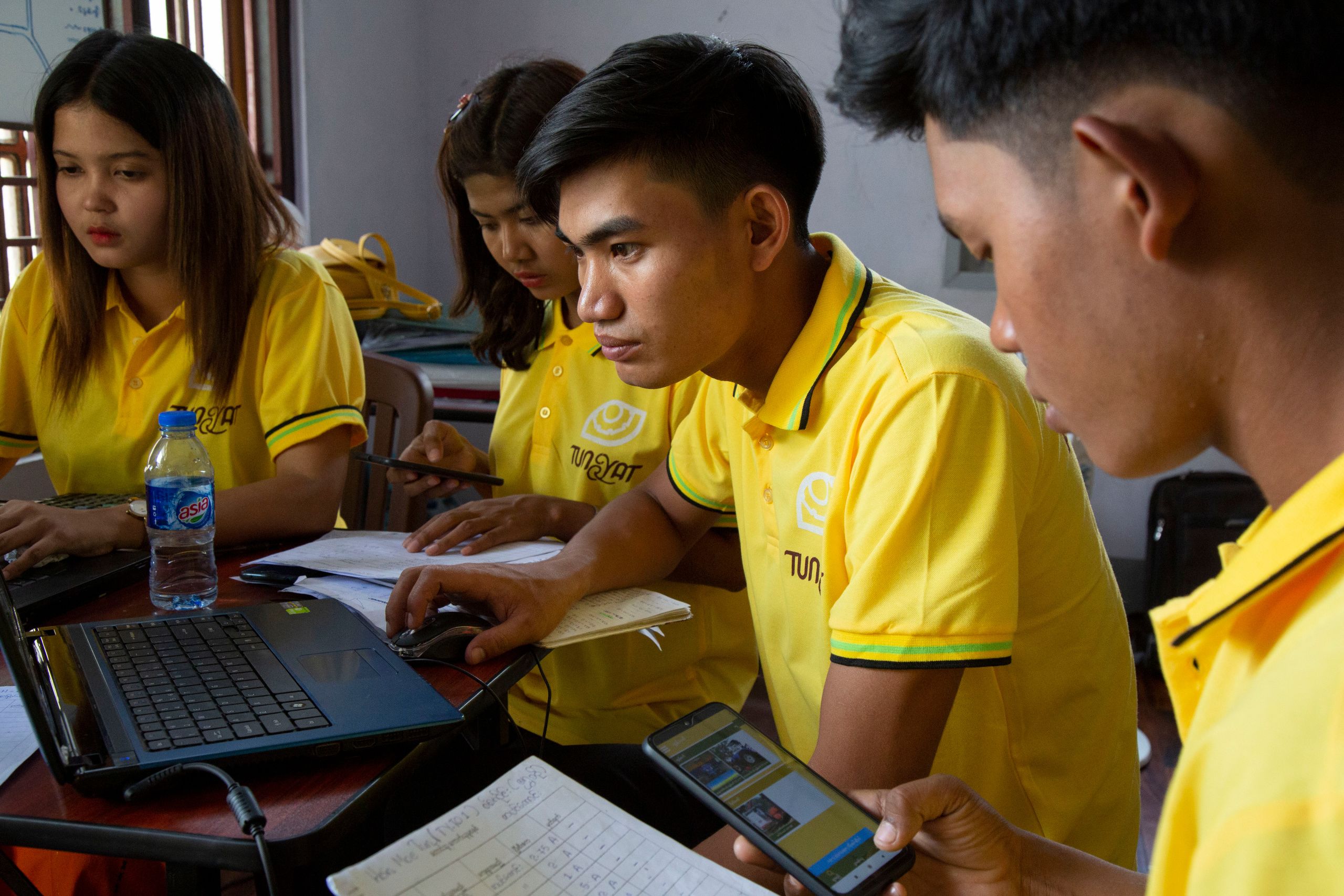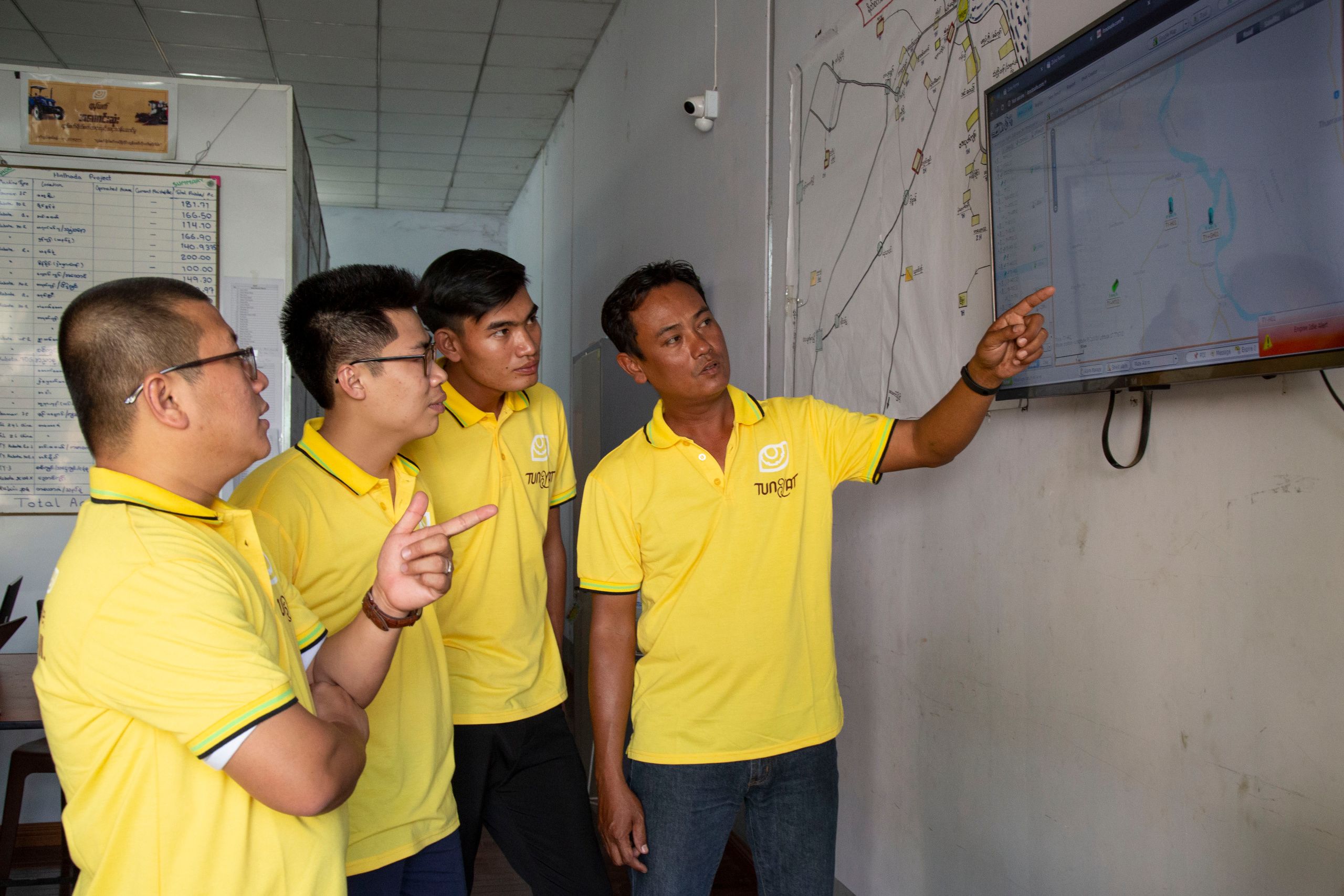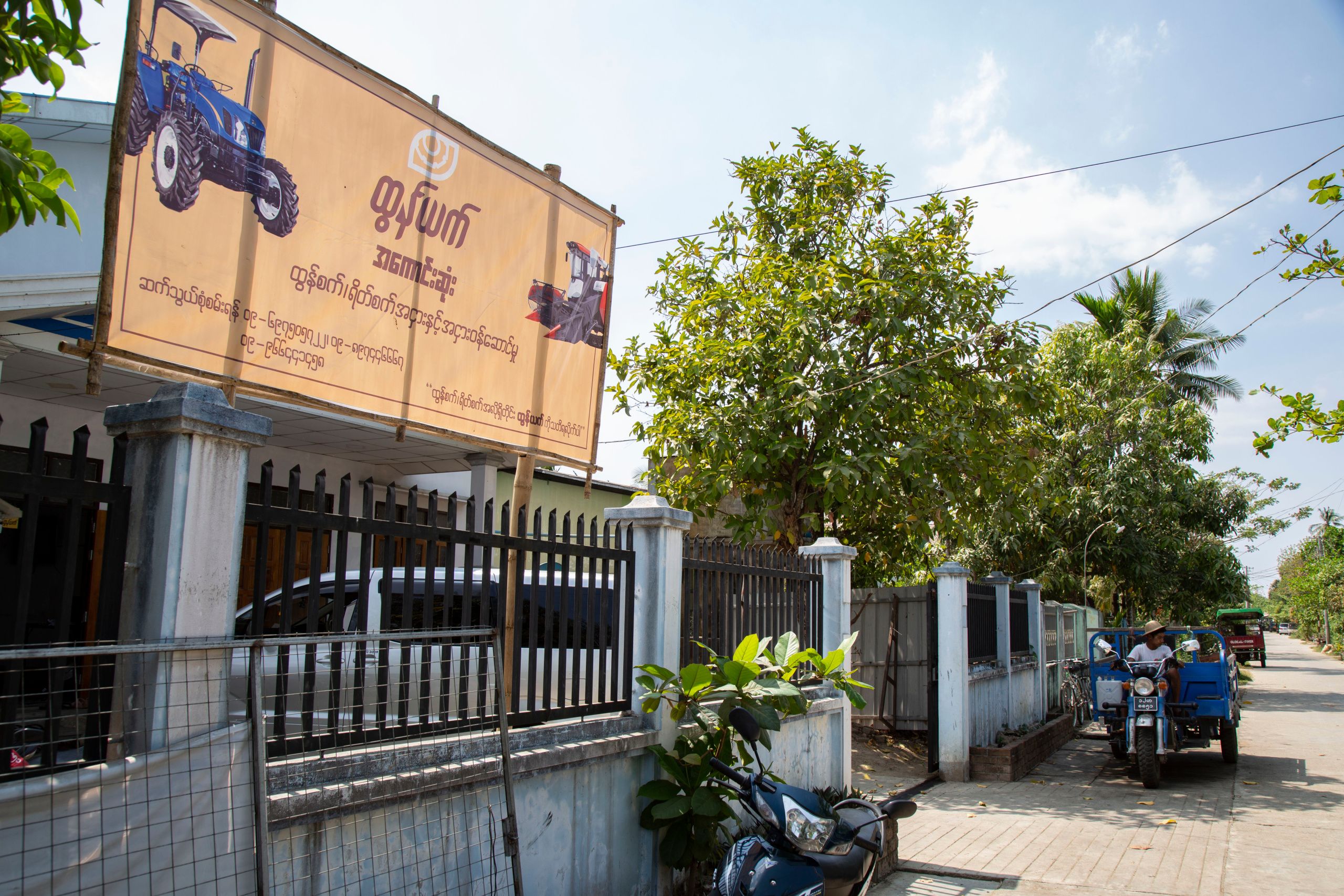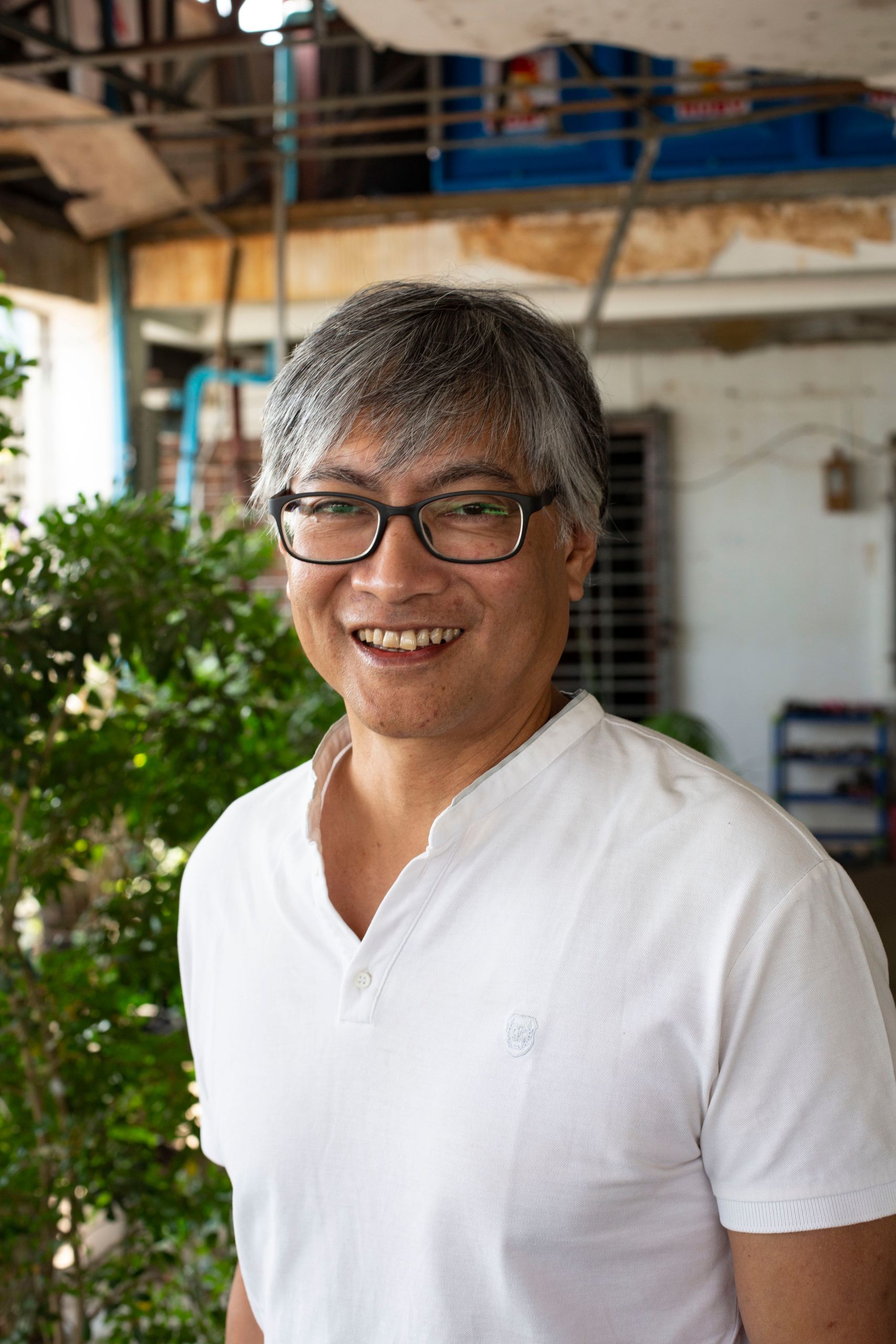 Young minds, innovative ideas
Founded in 2018, the start-up Tun Yat, with its team of young people all dressed in yellow in the offices of Hinthada, is one of the companies that received a loan from HEKS three years ago. Tun Yat's goal is to give Myanmar's farmers better access to agricultural machinery. Because after years of isolation, agriculture is hardly mechanized and still relies heavily on manual labor. But rural labor is becoming scarce as more and more young people are moving to the economic center of Yangon or migrating to Thailand. As a result, farmers are finding it increasingly difficult to find enough helping hands at harvest time.
The few machines that are available are also mainly rented to farmers with a lot of land, because this is more profitable and less expensive for the machine owner. Small farmers are the last to gain access, if there are any machines left. And if the harvests are too late, farmers risk losing their harvest, as the onset of rain damages the crops.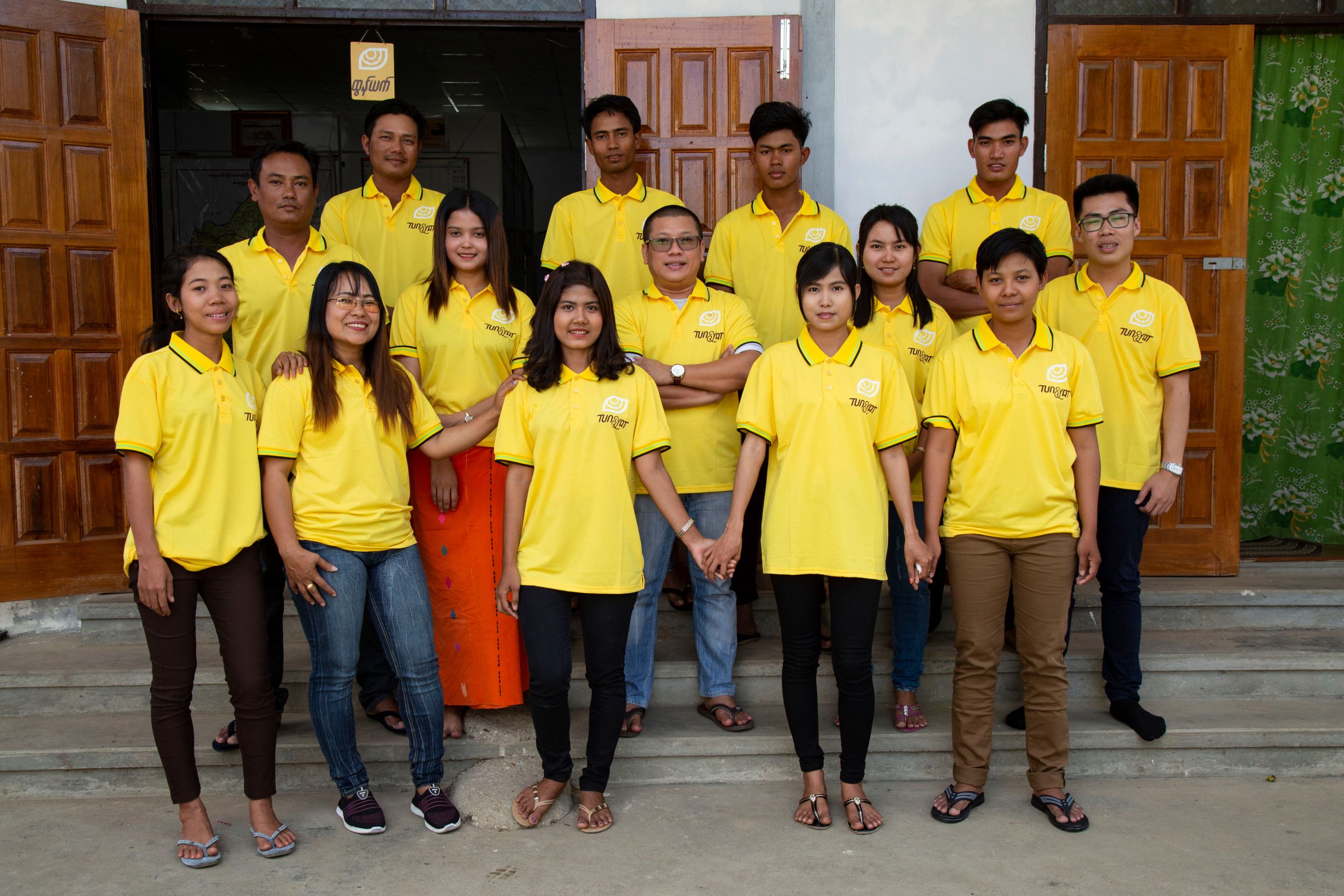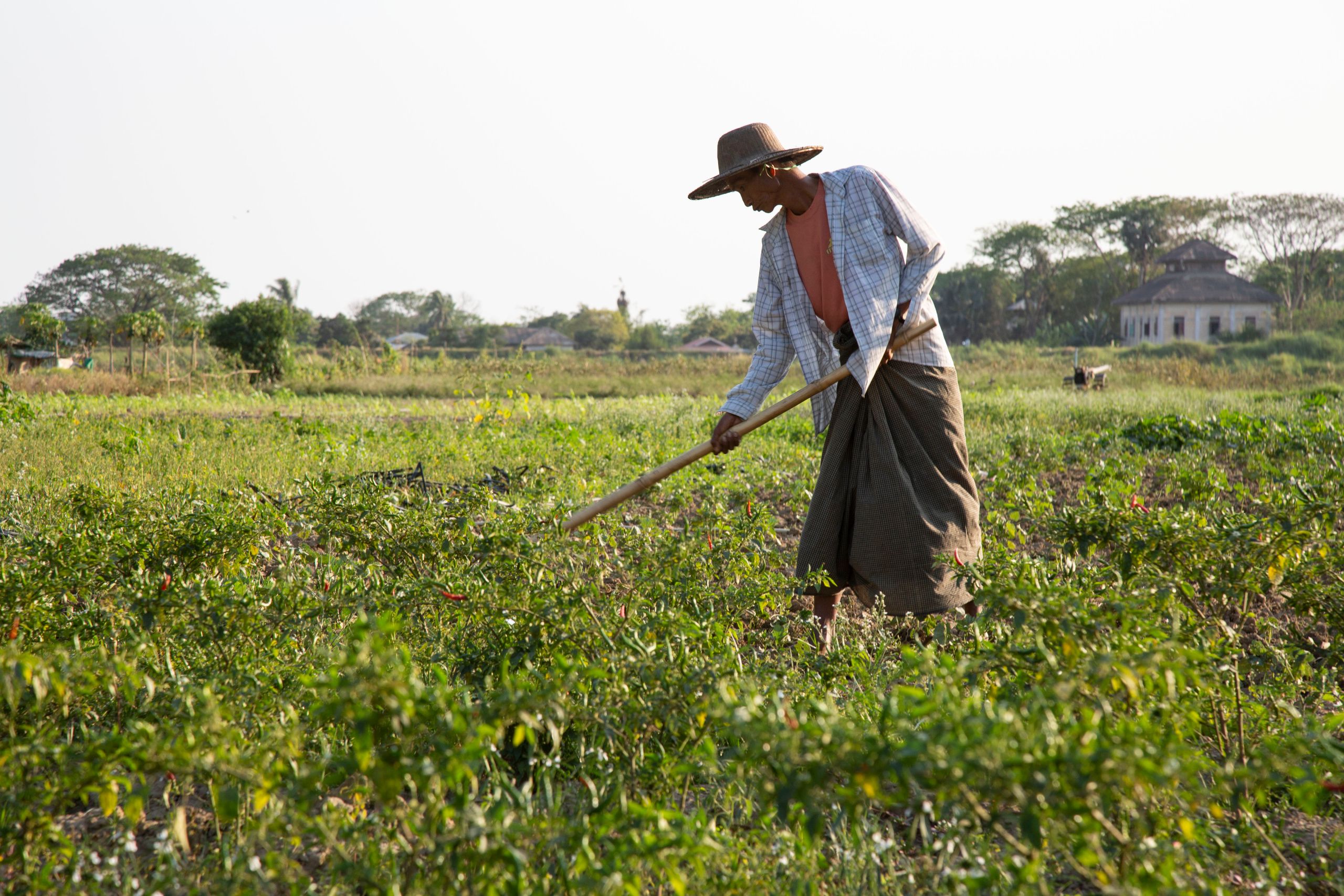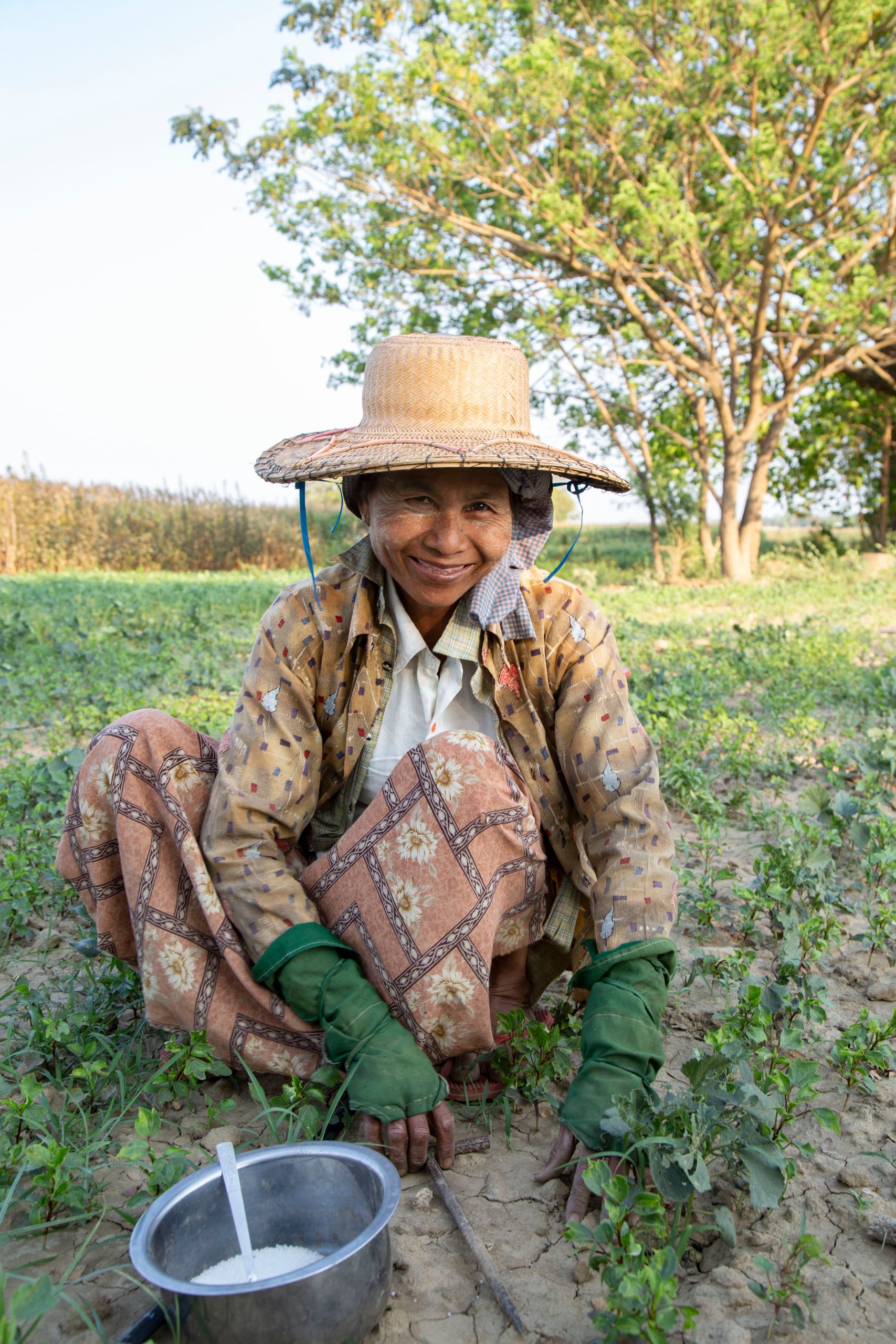 Connecting farmers with needed machinery
«It is a challenge for the farmers to be able to harvest their rice and maize at the right time», says Kyaw Wint Thu, one of the founders of the start-up. «We are therefore an intermediary platform that brings farmers who need machines together with machine suppliers and also with our own fleet, which currently includes nine harvesters and four tractors. We're sort of an Uber for farmers», laughs Wint Thu.
Tun Yat has created a digital platform through which the farmers can easily and reliably order the desired machine and driver at the right time. The machine owners, on the other hand, no longer have to worry about who they rent their machine to and when, whether it has been paid for and whether the machine comes back from the harvest undamaged - Tun Yat now takes care of everything.
«It is a challenge for the farmers to be able to harvest their rice and maize at the right time. We are therefore an intermediary platform that brings farmers who need machines together with the suppliers of machines and also with our own fleet. We're sort of an Uber for farmers.»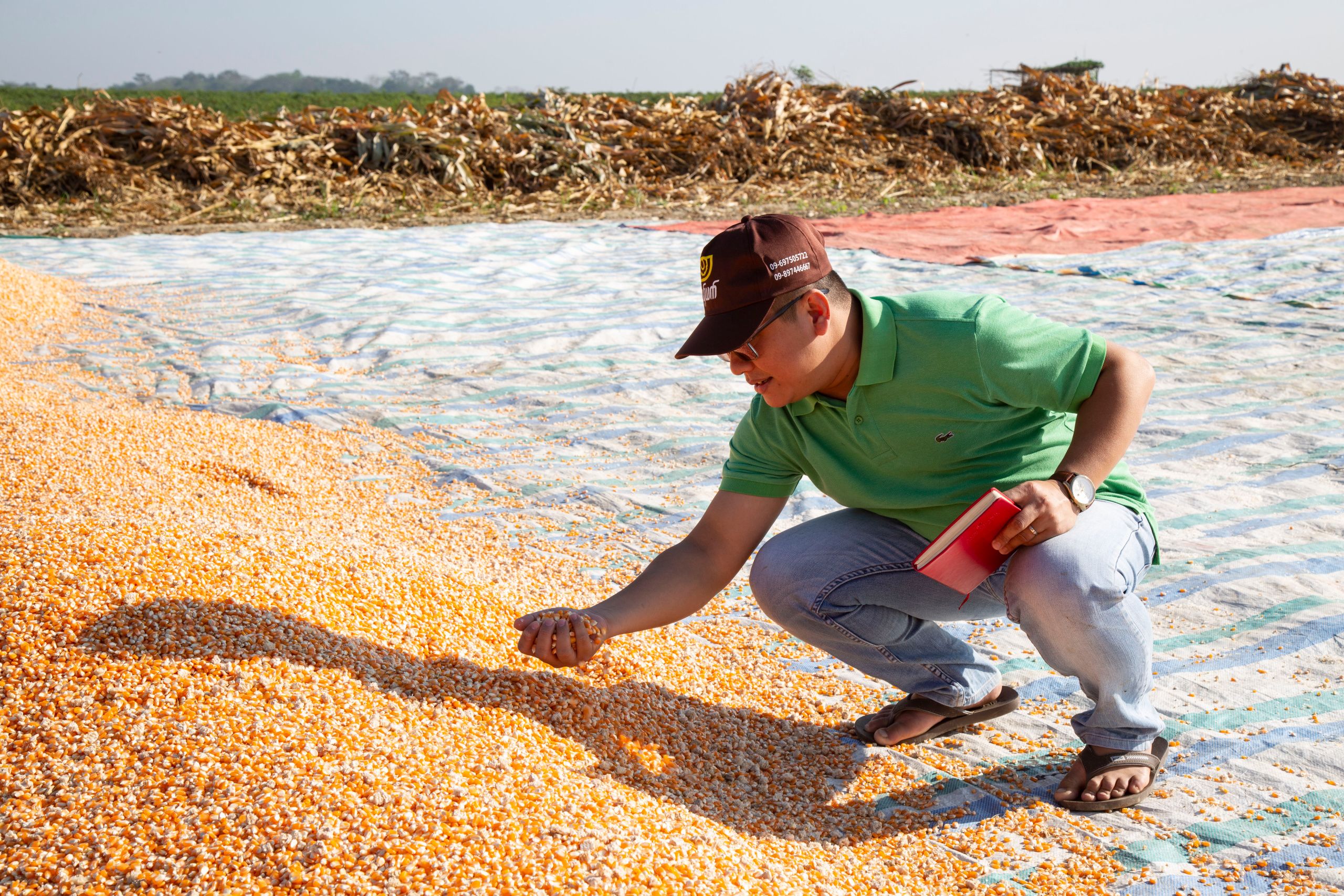 The corn harvest is dry
Smallholder Soe Than cultivates corn on about two hectares, south of Hinthada. This year he has had his field harvested for the first time with the help of Tun Yat.
«I used to have to find six labourers for the maize harvest and we were busy harvesting the cobs for around five days. Then another day or two to separate the kernels from the cob. In recent years I was never sure that I will find enough workers at harvest time. Thanks to Tun Yat, I can now complete everything in half a day: harvesting and separating the grains. The drivers do their job well and carefully so that little corn is lost. And the service is reliable.»
The corn harvester belongs to a Thai company that wants to sell its machines on the Myanmar market. Tun Yat makes it easier for the company to enter the market. At the moment the machine is still leased and driven by Tun Yat employees, but Wint Thu can imagine buying the machine if it proves its worth. «We pay attention to quality and always carry out checks before collaborating with a supplier», he explains.
Economic profit and social impact
12,000 farmers already use Tun Yat's services. Not for free, of course: Tun Yat receives a commission for every referral. When asked what is more important to him, the economic profit or the social impact of his company, Wint Thu has a clear answer: «We are not a social enterprise, we think economically. But the advantage of our work is that it has a huge social impact. Small farmers are the first to benefit from our services. Thanks to our platform, they earn an additional income of CHF 113 per year. For a Myanmar farmer, that's an extra month's salary!»